Being a mom of 2 little ones, I can't avoid baby things. Over the weekend, one of Mr. T's friends called to tell him that they're expecting their third. For a minute, I thought back to my own newborn babies and how sweet and little their angelic faces were. Then, I remember the post-partum hormones, the 60 lb. weight gains (and work to lose all that weight) and then we have a night like last night when my precious Happy girl woke up screaming with a terrible diaper rash (she's fine now) and I think, no, we're done (and tired!), but how incredibly exciting for them!
So yesterday, I got a
Serena and Lily
catalog in the mail. They have incredible nursery bedding and other baby items. They even sell their beautiful paint colors (low voc).
Isn't this a sweet little girl nursery?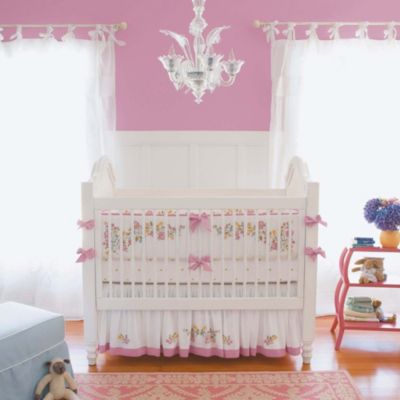 How about this for a very pampered little girl.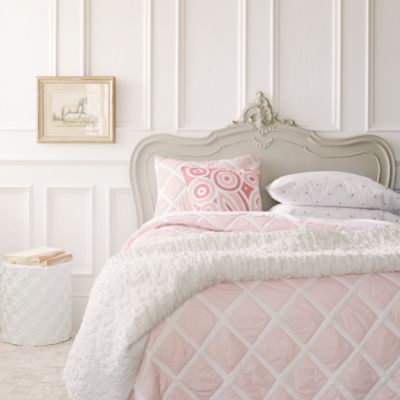 Beautiful, but many can also be used for adult bedrooms too. I really like this one ... Those blue and green colors are my favorite colors. They always remind me of my wedding (used blue/green) and tropical honeymoon.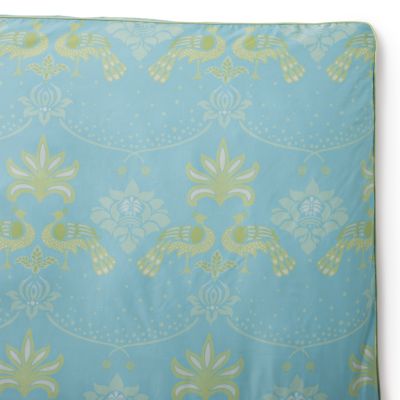 I love the white quilt on this bed ...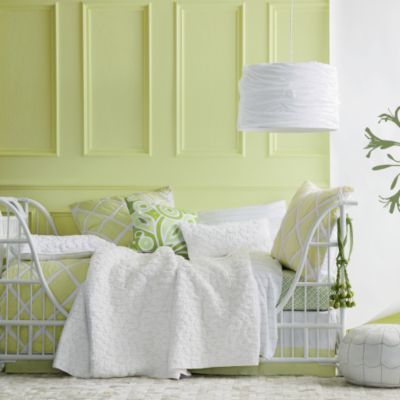 This grey is pretty too ...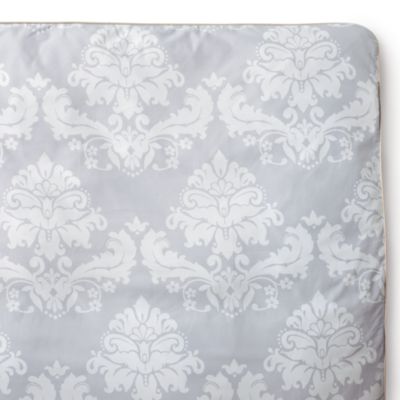 Its fun to dream, but back to reality.
Today our peach/pink 60s tub in our
bathroom
will be reglazed white! To recap, new marble floor installed, peach toilet replaced, and peach wall-mount sink replaced with white pedestal sink. All that is left after today is paint. There is white wainscotting that will stay white but the walls above are tan now and I want to paint them grey (kinda like my blog wallpaper actually) to bring out the grey in the marble and I'd like to get some lavender towels. I wonder if I can be done by this weekend. Nevertheless, we're almost done!